Edmonton Regional
Search & Rescue Association
Since 1996, ERSARA has been there to help find missing and lost people. We are a non-profit, charitable organization of unpaid professionals trained extensively in Ground SAR to respond to search emergencies in urban or rural settings, including disaster areas.
Our members are involved in the community, and attend many events to promote awareness. We also offer programmes to prepare people for the outdoors. Check out out Community page to see what we offer, and our Events page to see what we are up to - or follow us on Twitter.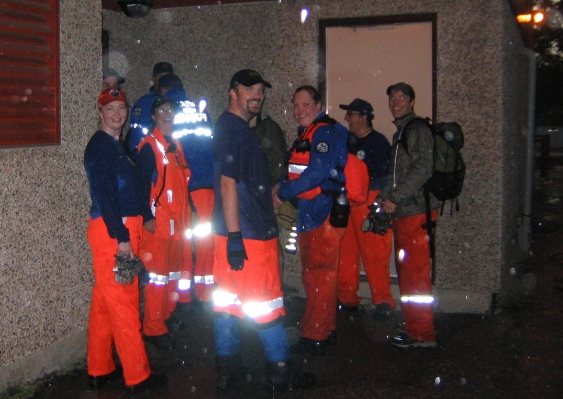 Home | Community | Events
Training | FAQs
All applications received after August 12, 2016 will be held until our next recruitment drive in 2018.
Please print and read our info package and application. Inquiries & applications must be e-mailed to: join.ersara@ersara.com

All members MUST:
1. be over 18
2. have a clean criminal record
3. have access to a vehicle 24/7